Ed Thompson
Ed Thompson is a joyful third-generation missionary, recording artist, published author and the President of LOGOI Ministries, which for 47 years have worked extensively in the Spanish-speaking world to "equip God's people to do His work and build up the church, the body of Christ" (Eph. 4:12).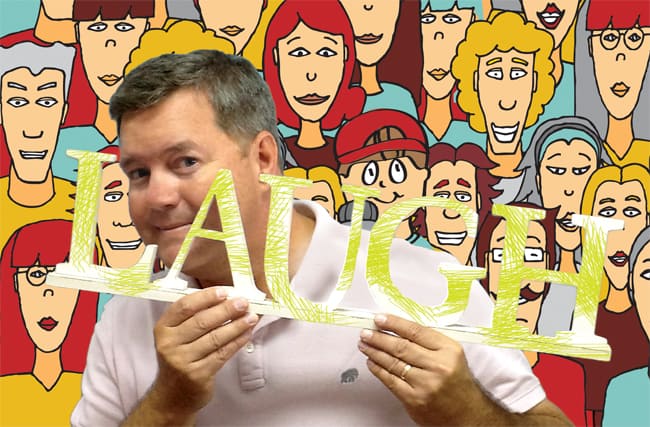 A gifted communicator, Ed is a frequent guest for churches, community events and conferences. During the last two decades, Ed has performed his "Ed-ertainment" concerts throughout the country, offering one of the most fun and unique mission presentations you may hear combining music, comedy and testimony of his life as a Christian "under construction." Find out more and how to create an "Ed"ertainment event by clicking here.
Ed has written dozens of articles, three books, and a column for a Miami newspaper. His latest book, Monkeys in my Coconut Tree is now available for a free download here. In 2009, three singles from his "Beautiful Feet" CD ('09) made Christian Radio & Retails TOP 100 Global Spins for the year.
Amazed that Jesus knows him and loves him anyway, Ed's favorite topics are family and finding HOPE in a discouraging world. Ed is a Wheaton College graduate, loves Cuban food, often laughs at his own jokes, likes baseball and drives a pickup truck — which obviously means he listens to country music.
Follow Ed's blog at: https://edthompsonlive.wordpress.com.