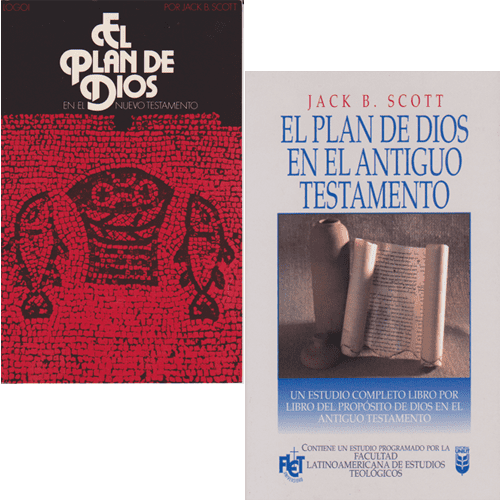 Jack B. Scott
Jack B. Scott Dr. Scott earned his doctorate from Dropsie University of Hebrew and Cognate Languages, Philadelphia, USA. From 1952-57, he served as an evangelistic Missionary in Korea. For the next eight years, he pastored a church in the States. In 1965, he was called to be a founding Professor of Reformed Theological Seminary where he was the Professor of Old Testament till 1977. From 1977-86 he accepted the call to write for The Presbyterian Church in America. Since 1986, Dr. Jack Scott has been the Chairman of the Division of Biblical Theology and Ministry at Belhaven College in Jackson.
Jack Scott was an exemplary husband and father, a faithful brother in Christ, an outstanding Bible scholar, and a servant leader with an obvious pastor's heart. Jack loved his family, his friends, as well as his Lord, and that was reflected in every aspect of Jack's life.
His love and care for Eleanor, his children, Ed, John Thomas, Carolyn, and Ann modeled a real covenant family for all of us.
Jack Brown Scott, 83, went home to be with the Lord, June 13, 2011, shortly after celebrating his wedding anniversary with his wife of 57 years, Eleanor.
---