Get Started
Children's Book Bundle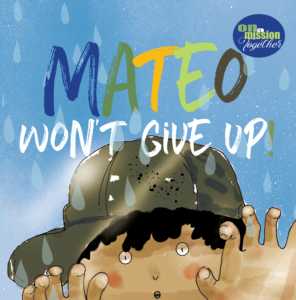 Mateo Won't Give Up is a true story of a LOGOI missionary's encounter with a street boy living on the streets of Chile. The story sets the stage for loving conversations with your little ones who most likely will never go hungry or be without shoes. It brings an opportunity to pray, learn more, and give to help LOGOI national missionaries—just like the one in this story.
---
Laura's Dancing Hands is set in Cuba and is the true story of a young girl who was born deaf. In agnostic Cuba, religious words and phrases are not taught in schools, and that includes Laura's sign language school. Her parents were struggling to tell Laura about Jesus. Then God broke through.
---
The Muddy Boy tells the true story of a little boy living with his mommy in a poor barrio in Guayaquil, Ecuador. Their tiny house is built on stilts above a polluted river. One day, Diego, the "Muddy Boy," encounters a missionary wearing a nice white shirt. What happens next helps us understand God's love for each of us.
---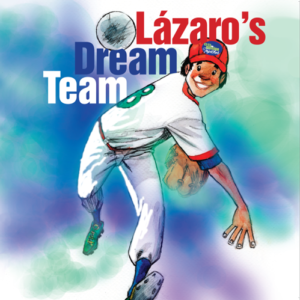 Lázaro's Dream Team: Lázaro, a little boy growing up in a poor barrio of Cuba, loves baseball. Although he has to make baseballs out of rags and bats out of sticks, each "rag ball" fuels his dreams of playing professional baseball in Cuba. Enjoy this sweet and true story as you read and talk to your little ones remembering that God often uses the things we love for His purposes and glory — even baseball!