Get Started
GP Family 16: Christmas Traditions Throughout the World
By Ed Thompson
Like millions of families around the world, my family and I look forward to participating in a few established traditions each Christmas season…many of which involve consuming large quantities of food. One of our first traditions, however, is the delicate matter of selecting the proper Christmas tree.
As the man of the house, I see to this very important item personally. Several key elements must be considered when selecting a Christmas tree: (1) does it have enough branches to hold the two million ornaments my children will try to hang on it? (2) will it fit through the front door of my house? (3) is it cheap? And finally, and most importantly (4) is it the exact tree my wife told me to buy?
It goes without saying that item number four (above) is the most important step of fulfilling the tradition of selecting the ideal Christmas tree.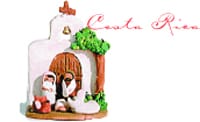 It's interesting to learn of Christmas traditions around the world. In China, for example, Christmas trees are called "trees of light" and are decorated with paper chains, paper flowers, and paper lanterns. Children hang up stockings in hopes that Dun Che Lao Ren (China's Santa) will fill them with presents.
In Bangladesh, the Christian village men cut down banana trees and replant them in pairs along the paths to churches and outside their homes. They bend the huge leaves over to form an arch and then make small holes in the bamboo poles, fill them with oil and tie them across the arches. When the oil is lit on Christmas Eve, the way to church (and thus the way to find the Savior) is bright.
On Christmas Eve in Ireland, the father puts a tall candle (lit by the youngest member of the family in honor of Baby Jesus) in their window. It is left to burn all night to light the way for any wanderers who are in need of shelter, like Mary and Joseph needed long ago.
In comparison to traditional celebrations of the birth of Christ, a festival known as Ta Chiu is celebrated in Hong Kong. Taoists make offerings to their patron saints by making a list of every person who lives in the area. The names are then attached to a paper horse and burned in hopes they will rise to heaven.
Traditions abound throughout the world. My dictionary defines the word tradition as: "the handing down of statements, beliefs, legends, customs, etc., from generation to generation, especially by word of mouth or by practice."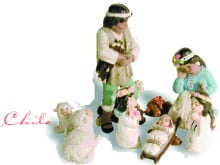 Traditions have a powerful impact on each of us—either negatively or positively. When it came to persecuting the church of God, Paul talks about being "exceedingly zealous for the traditions of my fathers" (Gal 1:14). Then, as a zealot for Christ, that same Apostle beseeches the Thessalonians church to "stand fast and hold the traditions which you were taught" (2 Thes 2:14).
In making a sharp distinction between human traditions and divine commands of Scripture, Jesus rebuked the Pharisees saying, "Why do you also transgress the commandment of God because of your tradition?" (Matt 15:2).
Yes, there can be traditions that become tremendous hindrances to the Gospel. When based on God's Word, however, other traditions can act as powerful glue that help us stand fast in times of difficulty.
So what about Christmas traditions? Is the celebration of Christmas a pagan ritual or a time of building powerful "Gospel glue" in the lives of our families?
I believe Dr. R.C. Sproul answers this question very well. Dr. Sproul is one of today's most respected theologians. He is a pastor, a seminary professor, founder of Ligonier Ministries, and author of dozens of books including the well known "The Holiness of God." He writes:
"I can't think of anything more pleasing to Christ than the church celebrating his birthday every year. Keep in mind that the whole principle of annual festival and celebration is deeply rooted in ancient Jewish tradition.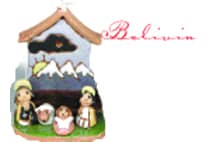 "In the Old Testament, for example, there were times when God emphatically commanded the people to remember certain events with annual celebrations. While the New Testament doesn't require that we celebrate Christmas every year, I certainly see nothing wrong with the church's entering into this joyous time of celebrating the Incarnation, which is the dividing point of all human history.
"Is the celebration of Christmas a pagan ritual? That question comes up every year at Christmastime. In the first place, there's no direct biblical commandment to celebrate the birth of Jesus on December 25. There's nothing in the Bible that would even indicate that Jesus was born on December 25.
"In fact, there's much in the New Testament narratives that would indicate that it didn't occur during that time of year. It just so happens that on the twenty-fifth of December in the Roman Empire there was a pagan holiday that was linked to mystery religions; the pagans celebrated their festival on December 25.
"The Christians didn't want to participate in that, and so they said, 'While everybody else is celebrating this pagan thing, we're going to celebrate the thing that's most important in our lives, the incarnation of God and the birth of Jesus Christ. So this is going to be a time of joyous festivities, of celebration and worship of our God and King.' "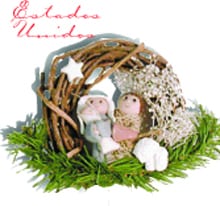 In many ways, the celebration of Christmas was my first real encounter with Jesus. With all the excitement surrounding Christmas; family, food, music, presents, etc., my Mom and Dad would sit us down and read the Christmas story from the Bible.
My memories of Christmas as a child are sitting with my brothers by our Christmas tree listening to Dad explain the wonder of God becoming flesh and living among us. "And to think," Dad would say, "God let himself become a little baby."
What a joy to carry on the Christmas traditions I learned from my parents. We sing, we eat, we decorate the tree, and we joyfully celebrate the thing that is most important in our lives, the incarnation of God, the birth of Jesus Christ, our Lord and Savior.