Get Started
GP Family 12: Like Father, Like Son…
by Ed Thompson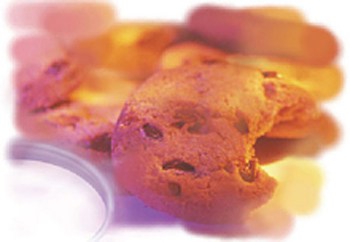 How do we give our children the most precious gift?
How do we stamp the image of God into their lives?
Effective evangelism reaches our children first.
It's said that there comes a time in every man's life when he wakes up early in the morning, looks at himself in the mirror and says, "Dad?"
Isn't it amazing how God has arranged our genetics so that we resemble our parents? (Of course, we inherited only their most favorable features.) Just as amazing are the marvels of generation-skipping as grandparents proudly point out the inherited talents and intelligence of their grandchildren.
And it's not just our physical appearance that is passed on from one generation to the next. For good or bad, our offspring get a healthy dose of our personality as well.
Our first son, Matthew, favors his mother both in appearance and personality. Our daughter, Abigail, is a wonderful blend of us both. Our youngest son, David, not only looks like me, but acts like me, too —I'm not quite certain if my wife is happy or sad about this.
But besides our appearance and a few characteristics, what else are we passing on to our children? What were the most important things you learned from your parents?
About a dozen years ago, a man named Robert Fulghum summarized his thoughts into a short credo (a system of beliefs) titled, All I Really Need to Know I Learned in Kindergarten.
He read his credo at a primary school celebration. A U.S. Senator was in the audience and was so impressed by it; he took a copy back to Washington where it was eventually read into the Congressional Record.
Enthusiasm for Fulghum's credo grew. People copied it and sent it to friends. It found its way to editors who published it in hundreds of newspapers across the country. It found its way to broadcasters who recited it to millions over popular radio programs. A large company even made it into a poster selling hundreds of thousands of copies to its customers.
All I Really Need to Know I Learned In Kindergarten was said to inspire millions and Robert Fulghum became America's newest celebrity. Here then, are his famous words of homespun wisdom:
Share everything.
Play Fair.
Don't hit people.
Put things back where you found them.
Clean up your own mess.
Don't take things that aren't yours.
Say you're sorry when you hurt somebody.
Wash your hands before you eat.
Flush.
Warm cookies and cold milk are good for you.
Live a balanced lifeLlearn some and think some and draw and paint and sing and dance and play and work every day some.
Take a nap every afternoon.
When you go out into the world, watch out for traffic, hold hands and stick together.
Be aware of wonder.
Robert Fulghum says, "Think what a better world it would be if we all —the whole world— had cookies and milk about three o'clock every afternoon and then lay down with our blankets for a nap."
I like Fulghum's credo; especially the part about the warm cookies. It's cute, practical, and makes me smile. And I certainly agree that the world would be a better place if we took a nap at three o'clock everyday.
But if those items are what he truly believes are the most important thing to pass on … how tragically sad.
Where is Jesus?
As Christians, we have the awesome joy and responsibility of teaching our children to obey God and set their hope in Him. God has commanded that the stories of His mighty acts and laws be passed on from parents to children.
He decreed statutes for Jacob and established the law in Israel, which he commanded our forefathers to teach their children, so the next generation would know them, even the children yet to be born, and they in turn would tell their children. Then they would put their trust in God and would not forget His deeds but would keep his commands.—Psalm 78:5-7
What are you doing, then, to teach your children to put their trust in God? What would be their response to the question "What is most important that your parents are teaching you?"
And even more transcendental: How do we reach our own children for Christ?
Certainly the answer begins with fervent prayer. But I believe the answer is also clearly stated in God's command:
Love the Lord your God with all your heart and with all your soul and with all your strength. These commandments that I give you today are to be upon your hearts. Impress them on your children. Talk about them when you sit at home and when you walk along the road, when you lie down and when you get up. Tie them as symbols on your hands and bind them on your foreheads. Write them on the doorframes of your houses and on your gates"—Deut. 6:5-9
As I read these verses God seems to be saying to me, "You be faithful to me and I will be faithful to you…and your children."
What a wonderful promise!
To make certain we don't miss it, God gives us a dire warning as well as an incredible promise in the Second of the Ten Commandments:
For I, the Lord your God, am a jealous God, punishing the children for the sin of the fathers to the third and fourth generation of those who hate me, but showing love to a thousand generations of those who love me and keep my commandments—Deut. 5:9-10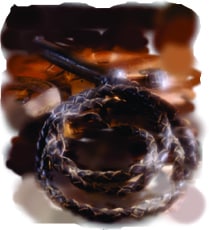 What an awesome responsibility we have: to impress upon our children's hearts the almighty God whom we love. But to what lengths should we go? A great example comes from my own family.
I had a Great Uncle named Cliff who was as rebellious as a pastor's son could possible be. He completely rejected the faith of his father, going so far as to taunt others on their way to church.
His father, Jack McElheran, dearly loved the Lord. He taught his children the Bible and had written God's law on the doorframes of his house. He did everything possible to reach his rebellious son, but nothing changed. Cliff's heart was as cold as stone to the Gospel.
One day, Cliff's disobedience was so severe, that it demanded harsh punishment. Cliff's father took him to the barn where he kept his horses and his horse whip.
He took the horse whip in his hand and explained to Cliff how evil his actions were and that it could not go unpunished. Then to Cliff's horror, his Dad put the whip into Cliff's hands and said, "I'm going to take the punishment for you." Cliff's father took off his shirt and demanded that Cliff beat him. Cliff refused and cried out, "You didn't do anything, I'm the one to blame."
Cliff's father insisted until finally, with tears streaming down his face, Cliff whipped his own father.
As the tears flowed, Cliff's father explained what Jesus had done on the cross…for Cliff. That rebellious heart was broken.
I am reminded of the length our Heavenly Father went to save us. "But God demonstrated His own love for us in this: While we were still sinners, Christ died for us"—Romans 5:8
May God grant each one of us the grace, love, and faith to go to any length to impress the love of God onto our children's hearts.
P.S. Uncle Cliff became a missionary and served in Africa for over 40 years.