Get Started
GP Biography 6: George Borrow, the famous evangelist to Spain
By Rubén Gil
Translated by the LOGOI Staff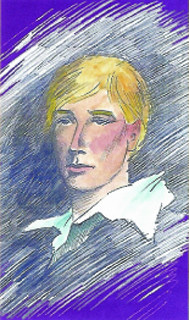 George Borrow was born July 5, 1803 on a farm in Norfolk, Deraham, England; the second son of Ana Preferment and Captain Thomas Borrow. Thirty-three years later, this child would be known throughout Spain as "Don George, the English."
From childhood, Borrow had an aptitude to learn languages. He taught himself Greek and at the age of twelve, learned to speak Welsh perfectly, even though it is one of the most difficult of all languages to learn. Later, he learned Irish "by ear."
Borrow grew up on a farm and as evidenced by a few preserved portraits, was a muscular six feet tall, beardless —possessing what we would call "classic beauty." In early 1724, after the death of his father, he moved to London where he learned to box, swim, ride and care for horses. He was very intelligent with a large vocabulary and an extraordinary memory. With his keen intellect, he tried his hand at writing books but without much luck. This was a cruel disappointment for this ambitious young man and such a blow to his ego that he fell into depression and even contemplated suicide. (In his autobiography called, "Fear," he talks about his strange depression.)
A friend, William Taylor, had a great influence on him. He taught him German as well as his irreligious philosophies. This was a critical time in Borrow's life. He began to question, "What is truth? What is good and what is bad? Why was I born?" Borrow could find no real answers and this future missionary became a hardened atheist.
Then, in 1833, God brought a simple minister into Borrow's life. Sensing Borrow's great intellect, Rev. George Brown encouraged him to use his language skills and work for the British Bible Foreign Society. Surprisingly, atheist Borrow was intrigued by this idea and quickly found work with the London Bible Society.
It was there that Borrow met a widow named Mrs. Clarke. In a beautiful story all it's own, Borrow fell in love with her. Mrs. Clarke, a devout Christian, would have nothing to do with Borrow because he was not a believer. This so intrigued Borrow that he began to study Christianity and with his great intellect joyfully discovered the truth he was so longing to find. A "new man" was born and Borrow, longing to tell others the Good News, quickly became a passionate follower of Christ.
Borrow eventually married Mrs. Clarke in 1840. During this time he also developed a great friendship with a gypsy named Jasper Petulengro (nicknamed Gypsy Smith) who taught Borrow all about the gypsy world. This would become very valuable for his future missionary work.
In 1832, the Bible Society in Paris was looking for someone who wanted to learn the diplomatic language of China called Manchu. Borrow undertook the assignment and in six months he had completely learned the language. The Bible Society was so impressed they asked him to open an agency in Portugal, a road that would eventually lead him to Spain.
Borrow looked like Lawrence of Arabia, a fearless character, on his way to a hostile world. His friend, Dane Hansfelt, wrote, "[Borrow] could pass as the son of Don Quixote de la Mancha."
Borrow goes to Spain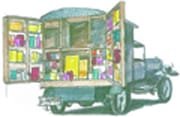 On November 6, 1835, Borrow sailed to Portugal and arrived in Lisbon on November 13. His assignment from The Bible Society was to "travel to Lisbon and Porto to visit our staff and find ways to increase the circulation of the Bible in Portugal." Borrow, however, believed God was calling him to Spain. Spain was at war and in desperate condition at that time. Not only was King Fernando VII greatly oppressing the people, but Napoleon's troops had invaded and were destroying the city. It was a terrible time to enter the country.
Even so, under the cover of night, Borrow took a boat across the border into Spain. The boat was in terrible condition and they barely made it. "By the will of the Almighty," Borrow later wrote, "God allowed us to arrive before the boat had filled with water and we would have drowned."
On February 7, 1935, Borrow was granted a meeting at the palace with the Council of Ministers. The Prime Minister, Medizabal, eyed Borrow bitterly and said, "What madness drives you to cross sea and land with a Bible in your hand? What we need here, my good sir, are not Bibles, but guns and gun powder to destroy the rebels, and money to pay troops. If you come with these three things, you will be welcomed with open arms." Borrow replied, "I am not a man of war. I am here to spread the Gospel of Christ in this country that doesn't know Him."
Three months later, on May 13, 1935, the government of Mendizabal fell. The Spanish newspaper, El Español, praised the work of Borrow and the British Bible Society in their critical time and called for the formation of a Spanish Bible Society. Borrow asked permission to print 5,000 New Testaments to distribute throughout Spain. Permission was granted.
THE SPAIN OF BORROW

George Borrow, as described by writer Azaña

Gypsies worshiped him; he had the admiration of the 'manolos' (people of the low town of Madrid). He scared the scoundrels; confused a vile innkeeper and the despotic politicians. He inspired unlimited devotion from his servants. He was affable and plain with the humble; treated the rich as equals and put the arrogant to shame. Never straying far from reason, or losing his serenity; he had an air of mysterious prestige. He was a just hero. He was a godly man who spread the Word of God, but without the agony of the Cross. He was an errant knight who was hurt by misery and who, at times, seemed to undertake the path of Don Quixote, but without mockeries. Spain believed in him and took him seriously.
Borrow and the gypsies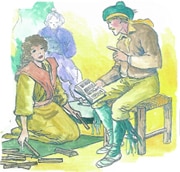 The gypsies called Borrow "Lavengro" which means "scholar." He learned their language and customs and felt as if he became one of them. Borrow loved their Romaní language, a decayed language that was stripped of all grammar and one primarily considered a jargon for thieves. While difficult to fully explain the gypsies, they were primarily a nomadic people, stateless, a wandering people of diverse backgrounds.
While most of the people of Spain disdained the gypsies, "Don George the English" loved them. He lived and roamed with them as they habitually "followed the sun" in their journies. As a result, Borrow traveled from one end of Spain to the other.
In spite of some objections, most villagers looked forward to the gypsy's arrival. They would arrive with their families, their wagons, their dances, their mystery, their superstitions, their "fortune telling," witchcraft and prohibited books. To earn their keep, the gypsies would sharpen knives, repair what ever seemed to be broken, and care for livestock.
Borrow knew that if he lived and traveled with them, they would carry the Word of God with their belongings – a sort of "postal service" for the Gospel. Spain did not permit Bible distribution, so this is how Borrow distributed Bibles and how the Word of God reached the most unexpected corners of Spain.
For over 100 years, Spain had been closed to the gospel. One would have thought the gospel would have spread through Spain's lofty, literary culture and big cities. The harvest there was very poor. But then God used "gypsies," evangelized by Borrow, to travel throughout Spain in their nomadic fashion, share the Gospel, and plant churches.
Borrow died in 1881 leaving behind a legacy as a powerful missionary evangelist, used mightily by God. Over 1,000 books talk about this "Walking Gentleman" and a collection of 937 letters he wrote have been retained. Borrow's first published book, The Zingali, is a narrative on the gypsies in Spain, and includes original songs and poetry, plus a copious dictionary of their language.
George Borrow was not a conventional missionary. He was an amazing exception. We can imagine him galloping through the skies on his beloved Arabian horse, Bible in hand, thinking perhaps that "the work of the Lord is not in vain." His contribution made a milestone in the history of Protestantism in Spain. It can be said with truth "Blessed are the dead who die in the Lord from now on." "Yes," says the Spirit, "they will rest from their labor, for their deeds will follow them."  (Rev 14.13).
Bibliography
La Biblia en España, by George Borrow, translated into English by Manuel Azaña (1921).
Historia de la Biblia en España (History of the Bible in Spain) por el Dr. José Flores. CLIE: 1978
Magazines and articles written by Gutiérrez Marín.