Get Started
GP Biography 2: Francisco Penzotti
GP Biography 2: Francisco Penzotti
by Aarón Espinoza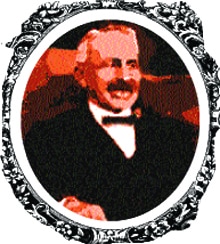 There has never been anyone in all of Latin American history
like this evangelist and Bible colporteur1)Word used by Protestants from around the world to designate vendors employed by a Bible Society to provide copies of the Scriptures the widest possible audience..
In the late 1800's, he was going door to door offering copies of the Scriptures in the very Catholic city of Arequipa, Peru.
All of a sudden he met up with a bishop. The bishop, recognizing him as a "heretic" who had the audacity to be distributing the "Protestant Bible" became angry, called a policeman, ordered his arrest, and was taken to police headquarters. There the bishop denounced him as a "propagandist who had the nerve of giving out immoral and corrupt books." Without listening to reason, the mayor ordered him locked in a filthy cell.
In prison, he spoke and sang of the love of God, praying for the men whose lives were full of unbelievable bitterness.
One night, a violent earthquake terrorized the city, including the prisoners and their guards. However, the prisoner of the Lord remained calm. You could hear his voice calming both the prisoners and the soldiers with kind and encouraging words. The next morning, everyone was talking about this Christian prisoner's behavior and example. He was truly an exceptional and amazing man.
Three weeks later, the same mayor who so haughtily sent him to prison sent for the brave prisoner. He had received a telegram from the President of the Republic with orders for his immediate release. The message read: "Go personally and remove that gentleman from prison."
When he was released, many prisoners shed tears saying goodbye to the man who had brought them from darkness to the light of the gospel.
Who was this extraordinary prisoner? Who was this daring and famous propagandist? It was Francisco G. Penzotti, a self educated, eloquent preacher…a tireless and courageous Bible distributor in almost all of the countries of Latin America.
FROM THE ALPS TO THE ARGENTINE RIO PLATA RIVIERA
Francisco G. Penzotti was born September 26, 1851, in Chiavenne, Italy, a town situated in the Alps.
He lost his father when he was six years old. His mother was a devout Catholic. The parish priest took charge of Penzotti's education and he became an altar boy and assistant to his priest protector.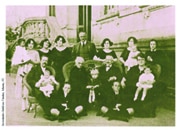 In 1864, when he was 13, Penzotti was invited by his sister-in-law to go to Montevideo, Uruguay. He learned Spanish and carpentry there and soon had his own workshop. At 19 years of age, he fell in love and married a young lady named Josefa.
It wasn't long before he began going with friends to places of entertainment. One night where they were raucously reveling with others, a man handed him a Gospel of John. Penzotti read it with interest. He was now 24 years old.
One of his friends took him to the Methodist Church. A missionary named John F. Thompson was preaching. He had come from Buenos Aires to preach a series of sermons. Josefa, Penzotti's wife, accepted the Lord.
Francisco continued as a Roman Catholic. But, the sermons he had heard from Thompson brought him to a profound spiritual crisis. And then two missionaries, Rev. Milne and Dr. Wood, spoke to him about Christ, the Saviour.
Francisco Penzotti became a believer and from that point he also became an active propagandist of the gospel. He read the Bible and other Christian books. He took leaflets and portions of the gospel to distribute house to house in order to speak to everyone about the Christian faith.
The priests heard about Penzotti's activity in Montevideo. They slandered his name and paid a wicked individual to set fire to his carpentry shop. Naturally, the police did not charge anyone for arson. But this gave Penzotti more time to evangelize. He accepted a call to become pastor in Colonia Valdense in the Villa de La Paz. As pastor, he took great care of his people with faith and dedication.
EVANGELIZING CENTRAL AND SOUTH AMERICA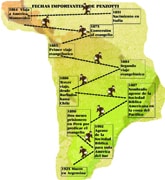 In 1883, Penzotti and Gondolfo left on a tour that lasted 18 months. They preached in northern Argentina, into Bolivia and then went on to Chile. Months later, Penzotti embarked on his second missionary journey. It lasted 13 months as he went to villages he had previously visited as well as many other towns.
They went by foot on narrow paths over the steep mountains of the Andes, between snow-capped peaks, preaching in every village they came to. Arriving in Montevideo, Uruguay, he was extremely sick, weak and emaciated. But when the Waldensians and Methodists heard of their extensive touring, they wanted to hear him speak.
Penzotti did not rest as he went from one side of the country to the other, relating all that happened on his second evangelistic tour.
Brother Milne, secretary of the Bible Society, had to travel to England and invited Penzotti to join him. During the two month ship crossing, he totally recuperated. Milne and Penzotti visited many Christian churches in England, telling them of the great need for consecrated laborers to evangelize Latin America.
On returning, the two preachers began another great evangelistic tour visiting the islands of Barbados, Curazao, Trinidad, and then back to Venezuela.
There, Penzotti and Milne suffered persecution, not only in La Guaira, a city on the Venezuelan coast, but in Caracas, the capital of the republic. In spite of that, they continued their journey to more cities: Puerto Cabello, Maracaibo, etc., selling Bibles and preaching the gospel without being intimidated by the threats of the Catholic priests.
From Venezuela they went on to Colombia. In Barranquilla, Milne became ill and Penzotti traveled on to Panama, crossing the 80 kilometers between the Pacific and Atlantic Oceans, selling Bibles and preaching the gospel for more than two months. His tour continued, first along the Magdalena River and later by mule to Bogota.
Penzotti preached every night for a month in Bogota in a Presbyterian church. Then he continued by mule to the south, stopping in the villages he came to, selling Bibles and preaching the gospel. From Colombia he arrived in Ecuador, and then Peru and Chile. He returned to Montevideo, Uruguay after being gone for 14 months.
THE UNTIRING BIBLE DISTRIBUTOR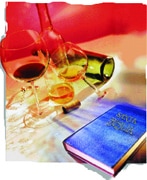 In 1887, the American Bible Society named Penzotti their representative for the Pacific Coast, the area made up of Ecuador, Bolivia, Peru and Chile. As a result, he moved his family to the city of Callao in Peru. That year, he preached constantly. There were also six Bible distributors in the city with him. In 1890, en route to Arequipa, he was taken prisoner (the story mentioned above).
In July, Penzotti went to prison again, by order of a judge called Porras. He put him in a cold, damp cell that few could tolerate without getting sick and dying.
Some days later throughout Peru, protests began. Some were in favor and some against the prisoner. Posters appeared everywhere saying:
"To death with Penzotti and the protestant imposters," or "Down with the priests and friars." Penzotti became a popular figure throughout the country. Porras and the priests realized the heretic would be acquitted and so they appealed, making unnecessary delays to see if Penzotti would die in that damp dungeon.
Eight months later, on March 28, 1891, the courageous hero of the faith was given his liberty. A huge crowd waited to meet him at the jail door.
THE FRANCISCO G. PENZOTTI INSTITUTE

The Francisco G. Penzotti Institute was founded in Mexico City in 1955. It was thus named because of this servant's great vision, great thinker, great student of God's Word, full of love and compassion for those without Christ, and above all, his fervent desire to take the Bible to every Latin American town.

Here is a story from one of his Peru trips.

Penzotti arrived in a town where no one wanted to listen to him. He wanted to tell of Christ so he went in to a bar. They didn't want to listen to him there, either. So he left a Bible on a table. Some months later, he returned to the same town. He looked for the bar. To his surprise, he saw the place where it had been was now a church. The bar owner had become a Christian reading that very Bible!
The North American Methodist Missionary Society commissioned Doctor Wood to go through Montevideo and Peru to organize the work Penzotti began. This work of Bible distribution continued to spread through other countries. The American Bible Society, realizing Penzotti's good work that had been going on for many years throughout South America, named him the director of Mexico and Central America in 1902. After Milne's death, Penzotti was named director for all of South America.
Francisco Penzotti, in his many tours throughout Latin America, personally sold 125,000 books and under his direction, distributed more than 2,000,000 Bibles.
After many fruitful years in Christian service, Penzotti passed away in Buenos Aires July 24, 1925.
BIBLIOGRAPHY
G.M. Airth, Intrépidos, Librería Editorial Cristiana S.R.L., Argentina.
A. Pereira Alves, Semblanzas Evangélicas, Casa Bautista de Publicaciones, El Paso, EE.UU.
La Biblia en las Américas, Sociedades Bíblicas Unidas.