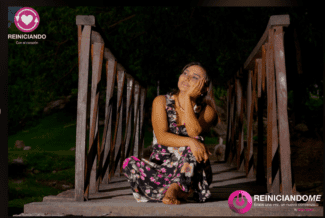 "Love is a lot like a toothache," George Burns said. "It doesn't show up on X-rays, but you know it's there."
It is better to begin the introduction of Beatriz (Betty) Valdés with a light-hearted quote than one about trying to manage the pain of a broken heart. She is, after all, filled with joy and peace today. But it took her years to overcome the crushing heartache, loneliness, confusion, and bitterness after a devastating divorce.
It wasn't until she came to realize who she truly was that she found joy and peace. "I am God's precious child," she says today with a huge smile. "I am accepted and unconditionally loved by God, purchased by the blood of Jesus. How can I not be filled with joy, peace, and love?"
As Beatriz began to understand her status and relationship with God, it seemed the Lord was leading her to help others living in the loneliness and despair of divorce. "I was so sad and bitter," she explains, "I was unable to move forward. I thought I was at the end, but it was really just the beginning of the best chapters of my life."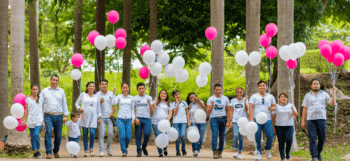 Knowing there were many more just like her, Beatriz started Reiniciando-Me (Beginning Again) in 2019, a ministry focused on helping others recover from divorce and discover a new life in the love of Jesus.
Her Reinciando-Me FaceBook page now has over 6,000 followers which we encourage you to visit. One of those she is ministering to wrote: "You are like a second family to me. You helped me find peace in my heart. Thank you, Betty, for being this wonderful guide to teach me to have faith and to believe in God who changes everything. I am restarting with joy."
We are thrilled to have Betty as part of our LOGOI family. She has just finished her first course, Principles of Bible Teaching, and is ready for the next. She writes, "This course is just what I need to point people who are hurting with separation and divorce to the love and hope of Jesus."

---
Your gifts are used to help train and equip national missionaries like Beatriz to help proclaim the Gospel and make disciples all over the Spanish speaking world. Now you know a little more about one of them.