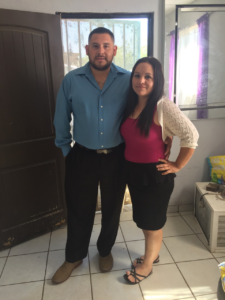 My name is Julio César Baeza. Yes, I am Julius Caesar.
I am blessed to say that this Julius Caesar loves the Lord and wants to serve him. God has given my wife and me three wonderful children and a beautiful little church where we joyfully proclaim the Good News in Mexicali Baja California, Mexico.
I first heard of Jesus in 2001, but I wrestled with the Lord for four years before accepting Him as my Lord and Savior. Soon after, I became the worship leader at the church I was serving from 2009 to 2011. The Lord then led us to care for 25 children in an orphanage where I learned much about God's love for His children — like me.
In 2015 I made the tough decision to leave the church because "it only preached about visions," Julio said. "I longed to know more about Jesus and so did others. So, I began an outdoor mission church two years ago."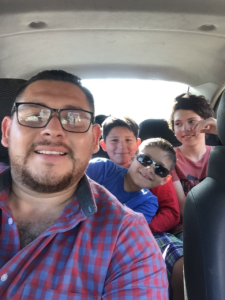 Julio explained he doesn't have any biblical training and still has a regular job to pay the bills. "But I simply have to help others get to know Jesus," he said enthusiastically. "I need your LOGOI Bible courses. I can study and then teach what I'm learning to my little congregation."
That's precisely why the Lord led Dr. Les Thompson to start LOGOI over 50 years ago. LOGOI specializes in on-the-job Bible training for pastors and teaching leaders wherever they serve in the Spanish speaking world.
And now that includes Julius Caesar.

---
Your gifts are used to help train and equip national missionaries like Julio César to help proclaim the Gospel and make disciples all over the Spanish speaking world. Now you know a little more about one of them.