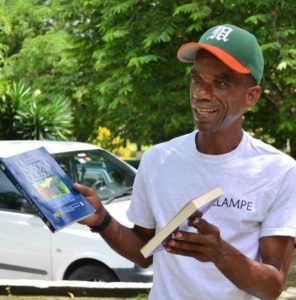 Meet Lázaro, one of our special national missionaries in Cuba. As a little boy, he would make baseballs out of rags and used sticks for bats. His dream was to play professional baseball.
He first heard about Jesus from one of his coaches. The Gospel didn't make much sense to him but, even then, a seed was planted.
Lázaro's dream of playing professional baseball never did come true. One day, as an adult, he was walking past a church and decided to go in. It was then he remembered what his old coach had told him. That day, Lázaro believed!
Today, he travels around Cuba helping start baseball and sports programs in local churches. He says, "I didn't make the major leagues, but I made an even greater team — I'm on God's team — my dream team!"
You can meet Lázaro by going to YouTube, searching for our "LOGOIMinistries" Channel, and clicking on Baseball Blessings for Cuba.

---
Your gifts are used to help train and equip national missionaries like Lázaro to help proclaim the Gospel and make disciples all over the Spanish speaking world. Now you know a little more about one of them.