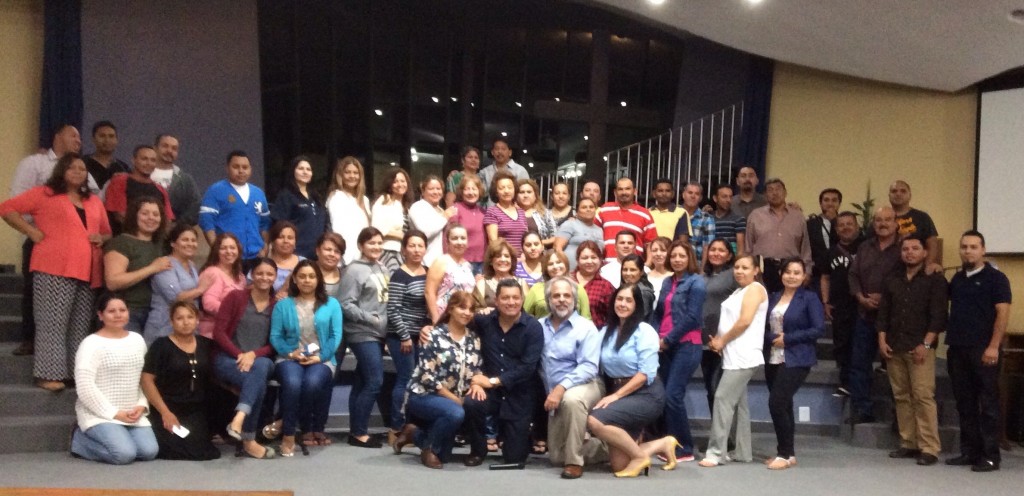 Last month Al Valdés, our LOGOI professor, (front row, light blue shirt) was in Los Angeles, California introducing our FLET studies to a large Hispanic church. He taught a class to the people who signed up to study and helped the pastor with his ideas and plans. (The pastor limited the number and it maxed out.) Pray for Pastor Saavedra (next to Al) as he continues to organize this Bible School in his church.
There is a group of women in Switzerland who love Spanish and their leader is using our resources for them to read and discuss…and maintain their language. Pray for these ladies! What a joy to hear the way God uses LOGOI's ministry around the world.
We thank the Lord for the minimal damage Hurricane Patricia did in Mexico. Many national missionaries in that area are part of our LOGOI constituency.