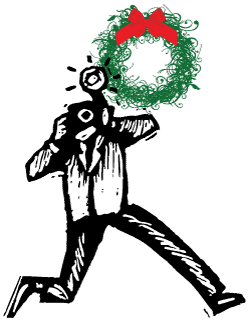 I am an amateur movie buff. I enjoy the entire process of filming, editing, and producing short films. My primary subject, of course, is my family, and I have hour after hour of footage just to prove it. Chances are good that if you come over to my house, you will be forced to sit on the couch and watch one or two of my finely crafted family videos.
My favorites are our Christmas videos. I like to break them down into three or four minute shorts with great Christmas music in the background.  I was just watching one from a white Christmas in Vermont we enjoyed with my in-laws back in 2003.
As the Glee Cast belts out a great rendition of "We Need A Little Christmas," my kids are flying down a snow covered hill on inner tubes seeing how far they can launch themselves off a ramp without having to go to the emergency room. To make the scene even more Americana, as the snow falls in heavy flakes, my brother-in-law's beautiful Labrador Retriever is playfully chasing them down the hill.
Modern technology has given us amazing ways to chronicle our lives. Previous generations had to use archaic instruments like pencils, paper, and typewriters which actually simultaneously stamped the letter you depressed on a piece of paper.  Typing the wrong word or letter required a major undertaking to correct it. My kids sit in wonder as I describe things like white-out, ribbon cartridges, and a "portable" machine that weighed 10 pounds.
But as "archaic" as paper, pencils and typewriters seem to be in our modern world, I have noticed the words they produced are as popular as ever.
LOGOI, I hope you recall, means "words" in Greek. It's simply the plural form of logos. The Gospel of John begins, In the beginning was the Word (logos), and the Word was with God, and the Word was God (John 1:1 KJV). Then John blows our mind in verse 14 by saying, And the Word was made flesh, and dwelt among us, and we beheld his glory, the glory as of the only begotten of the Father, full of grace and truth.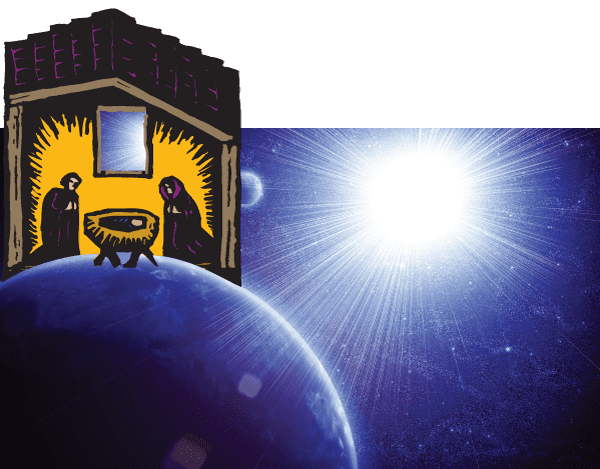 And there in just a few words, is the most amazing story of mankind: our Christmas story. I like the way the paraphrase from the Message reads, The Word became flesh and blood, and moved into the neighborhood (John 1:14a MSG).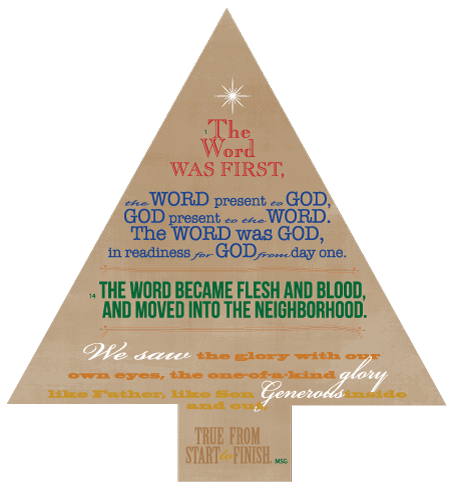 Our LOGOI Christmas project this year is focused on 101 un-sponsored national missionaries in Curicó, Chile. Just over 119,000 people live in this agricultural province whose name means, "land of black water." Primarily known for producing fine wines, it is also a very popular destination for bicyclists and whitewater rafting. And in Curicó, our $5 national missionaries are involved in just about every kind of ministry you can think of including a businessman setting up Christian schools and medical clinics, a fruit exporter who was so awed by Christ's gift of salvation he became a pastor, and even a judge who spends his free time equipping men for Christian leadership in their community.
Remember, LOGOI's $5 national missionaries are "tent makers" making their own living somehow. We don't take them out of their culture or pay for any of their living expenses. Our purpose is to help them fulfill the calling and ministry God has given them, to equip them biblically, and encourage them to joyfully and boldly share the Christmas message that the Word was made flesh, and dwells among us.
So my Christmas challenge to you is to sponsor one or more of the 101 national missionaries in Curicó. It will cost you an investment of $5 a month ($60 dollars for the year) for one of LOGOI's Curicó national missionaries.  Of course, one time gifts will be joyfully pooled together and applied to helping these Chilean national missionaries.
$5 national missionaries! What a great and effective gift that will only last…forever.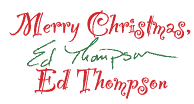 ---