Not too long ago, I was speaking at a mission conference and met a young family excited about moving overseas to become missionaries.  They were a handsome family.  The father was tall and lean and reminded me of the branch manager at my local bank.  His wife was well dressed and manicured and I guessed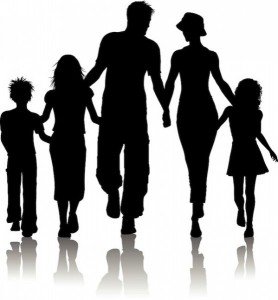 probably came from a well-to-do home. Their two blonde daughters were beautiful and shy with one already a teenager and the other anxious to be one. The youngest, all boy, looked like he'd rather be anyplace but in this church talking about going overseas.
They were heading to Mexico City.
Their first missionary stop, however, was to be a two-year stint in Costa Rica to learn Spanish.  After that, they were off to Mexico City to plant a church in a neighborhood yet to be determined.  They said that within five years of landing in Mexico, they hoped to have a church with at least 20 to 30 families attending.  But of course, they first needed to raise their annual support of $95,000 a year.  After 10 months of work, they were closing in on pledges totaling 30%.
I confess I had a hard time sharing their enthusiasm.  In fact, the only one I was relating to was their young son.  I felt they should be anyplace else–except trying to plant a church in Mexico City.
I can hear the audible gasp from many a member of a church mission committee or sending agency.  After all, isn't this what the Great Commission is all about?
According to the Southern Baptist Convention, the average cost to support one international missionary in 2013 is $52,000 a year; $1,000 more than the 2013 median household income in the United States. Supporting an entire missionary family, of course, can raise that number significantly.
Supporting one of LOGOI's national missionaries, on the other hand, costs $5 per month: $60 a year.
To put it another way, for $52,000, we could help, equip, and encourage 865 national missionaries!   And of course, there is no waiting for them to learn the language or find a community to plant a church.  It's all happening right now!How can LOGOI's national missionaries do for $60 what it costs a North American missionary do for $52,000?  Well to begin with, our national missionaries already live there, they were born and raised there, can already speak the language, and can drink the water.  We don't take them out of their culture or pay for any of their living expenses.  They are "tent makers," meaning, like the Apostle Paul, they are already making their own living somehow.  The $60 we invest is for their on-the-job Bible training, Bible resources, and good old fashioned encouragement.
So while I listened to the plans of the family wanting to get to Mexico City, I opened the calculator on my cellphone and divided 95,000 by 60.  I would tell you the number, but it gets me a little depressed.
Could God use this handsome and dedicated family to go and make disciples?"  Of course He could.  In fact He rather enjoys taking what appears to be foolishness in our eyes and turning it into something spectacular for His glory.
Likewise, it's rather absurd to think a $60 investment can accomplish just as much if not more than one costing $52,000.  That just doesn't seem possible.  But then, neither did feeding over 5,000 people with five small barley loaves and two tiny fish.
Can't you just see Him smile!