I remember how fun it was to meet a former Olympian and National Greco-Roman Wrestling Champion.  Especially since he was a student in our FLET Bible School and he was standing in the church auditorium my grandfather built in Cuba.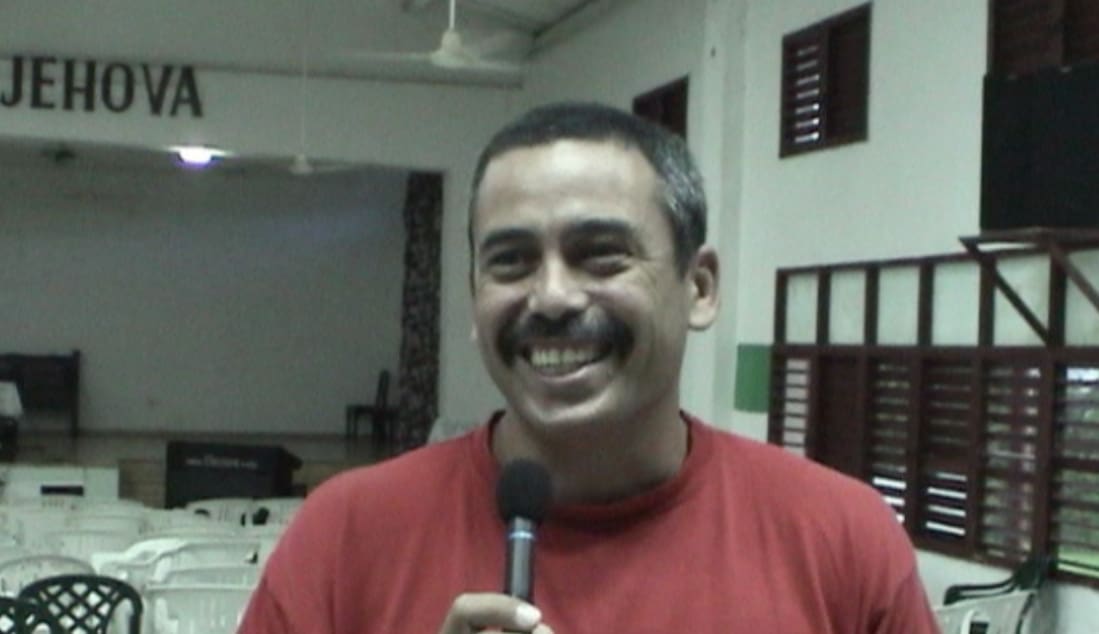 His name is Angel and he is over 6' tall and burly.  His years as a National Cuban Champion were "long past and forgotten" he said with a laugh, but he still looked perfectly capable of pinning just about anyone within a 100 mile radius in under 10 seconds.  For some reason, the name "Angel" and Greco-Roman wrestling didn't quite seem to fit.
Cuba has a long history of producing Greco-Roman wrestling champions dating back to the 1960's.  I'm not sure how this relatively small country is accomplishing this feat, but I suspect it has something to do with those wonderful platanos maduros I love to eat.
I was struck by his good nature and thick mustache-covered smile.  He told me about facing the best wrestlers other countries had to offer and the thrill of such high level competition.  He explained how his Cuban escorts rarely, if ever, left him alone fearing he might seek asylum from his homeland.  "But I am proud to be a Cuban," he said with that big smile, "this is my home."
When I think of our on-going ministry in Cuba, I often think of this man.  He's counted as one of our national missionaries, joyfully proclaiming the Gospel in his community.  He believes God has specifically called him to be a light in Cuba.  "The Gospel brings hope and purpose for living," he said with a great smile, "and I love to tell people about Jesus."
While national missionaries like our Greco-Roman-Wrestling-Pastor quietly and faithfully go about "building up the church, the body of Christ" (Ephesians 4:12), I can't help but feel a little jealous sometimes of all the attention given to humanitarian causes.  Filling empty bellies and caring for the sick and homeless in the name of Jesus are beautiful testimonies of God's love and grace.  But so is the quiet, faithful, and hard work of "making disciples."
I asked Angel how his life changed after all his victories. He let out a huge laugh and said, "Do you know what my prize was for becoming our National Champion?"  He paused for effect as my mind drifted to things like parades, endorsements, and perhaps even a new car.  "I got a turkey…a live turkey!" and he let out another big laugh.
I couldn't help but laugh, too.  I guess endorsement offers in Cuba don't really exist.  But I also couldn't help but think here was another powerful example of Philippians 3:8: Yes, everything else is worthless when compared with the infinite value of knowing Christ Jesus my Lord. For his sake I have discarded everything else, counting it all as garbage, so that I could gain Christ.  
I am very proud that Angel is one of our LOGOI national missionaries.  May the Lord give us hundreds more…even if they come with turkeys.
###