Remember those good old days when the entire church got excited about your annual mission conference?  You have to "remember," because for most, it's been years since our mission conference was anything but exciting.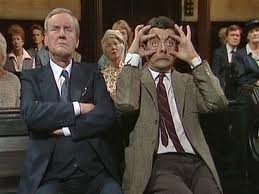 I distinctly remember two young families happily walking into my church only to discover it was "Mission Sunday."  I saw their faces fall, overheard the parents look at each other and ask, "Want to get brunch?" and then watched as they quickly walked out a side door, back to the parking lot, and into their cars. Is this a sad commentary on the young families' spiritual immaturity or a commentary on the state of far too many church mission programs today?  Spiritual immaturity would certainly seem to be true, but I suggest it is overwhelmingly the latter.  While there are wonderful exceptions, what used to be highlights of the year for many churches have today become stale, routine, ineffective, and (gasp) boring. See if any of this sounds familiar:
The "Parade of Missionaries" on Sunday morning as the choir sings a spirited rendition of "We've a Story to Tell to the Nations."
Missionary "speed-dating" as missionaries are rotated from one Sunday School class to the next, hoping someone will like them.
The missionary luncheon where a hand full of missionaries speak but the only thing remembered is the food quality.
The Sunday night service where selected missionaries pay little attention to their five-minute speaking slots while showing poorly edited PowerPoint presentations.
Missionary-home-group-dinner-meetings where host families sweat it out hoping the invited missionaries don't outnumber the home-group attendees.
The "clothes closet" where missionaries are invited to perpetuate the "missionary look" by trying on clothes other people no longer want to wear.
There is the "spa day" for the women missionaries and the "golf day" for the men; whether they want one or not.
The welcome basket with goodies including a book written by the pastor.
And of course, the all-important missionary display booths which mission committee members get so excited about, they get goosebumps.
There are slight variations, of course, but in my 30 plus years of attending mission conferences, this "formula" pretty well describes them all. No wonder young couples are sneaking out the side doors to get brunch.  And speaking from a worn-out mission conference attending missionary, I'd just as soon join them; even though I'm often the main conference speaker. And despite declining faith promise budgets and general interest, for most, next year's mission conference is going to look amazingly similar to the last one…which looked eerily similar to the conference the year before that.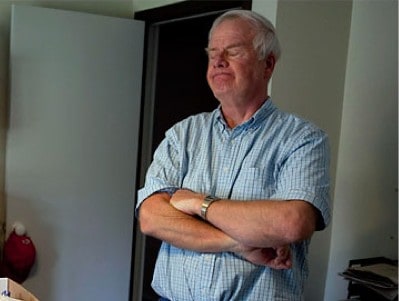 In candid moments, the discouragement of most missionaries attending conferences is palpable.  Most pack up their display booths with just about every flyer or brochure they brought including blank "sign up lists."  They are even facing a new, ironic twist in some churches: NO SOLICITING.  It seems the One who owns the cattle on a thousand hills has some rather stingy shepherds. The problem, as I see it, is that almost every mission committee member or chairperson I've spoken to feels their mission conference and ministry is a wonderful exception to all the struggling churches.  As proof, just ask their committee members.  Meanwhile, young couples and families are sneaking out their side doors and missionaries are receiving sad notifications that their support is being reduced or eliminated. There simply has to be a better way. Below are my two-cents worth for your consideration.  Five suggestions to dramatically improve your mission ministry. But I'll warn you right up front, some will get their feelings hurt. Change is rarely easy and some of the easiest feelings to hurt are those belonging to well meaning and sincere church staff members and volunteers. Five Suggestions to Revitalize Your Mission Ministry: 
Have a party.  Pull out all the stops and have a great farewell party to your annual mission conferences. Eat cake and ice cream, sing some songs, tell stories, and celebrate all the many years of mission conferences of yesteryear.  Say a long overdue "farewell" to a program that worked wonderfully before information was instantly available at our fingertips.  Give a special farewell to the end of display tables and booths hardly anyone ever visits.  Seriously, when is the last time someone got excited about missions because of a display table?  Then announce you are embarking on a new and exciting path for missions today.
Integrate!  Instead of a "one-week-of-the-year" mission conference, make missions a part of your everyday church life. When did this separation of church and missions begin anyway with separate budgets and plans?  Integrate missions back into the framework of your overall church budget and make it a part of who you are as a body of Christ.  2 Corinthians 8 and 9 are powerful calls to excel in this gracious act of giving. Giving cheerfully, willfully, and according to what we have as we trust God to provide for our needs in unexpected ways is part of worship; not faith-promise missions slogans.  I understand the healthy position of trusting God to provide funds to meet one's pledge made in faith, but why is that different than God's call to bring all the tithes into the storehouse so there will be enough food in my Temple (Malachi 3:10)?  Try implementing the same "faith promise" funding approach for other church budget items — like your pastoral staff. How well do you think that would go over?  So why have we done that with missions?  Integrate missions back into your on-going church plans and budget where it belongs and two good things will result–the needs of the believers in Jerusalem will be met, and they will joyfully express their thanks to God (2 Cor. 9:12).
What would Steven Spielberg do?  Change your thinking from being a "mission committee" to being "mission promoters." This change of thinking alone can make a world of difference.  Get creative and have some fun.  For example, what if Steven Spielberg were promoting your mission ministry?  How would your congregation learn about your missionaries if Apple marketing executives were put in charge? Sure, you don't have their budgets, but you do have talented and creative people in your church. The goal is build enthusiasm as you put missions back into the daily fabric and interest of your church life.  Have the senior pastor invite one or two of these busy, talented, and creative people to lunch and challenge them (beg if you must) to be a mission promoter and help breath new life into your mission program. Assign your newly energized mission promoters to various supported missionaries and organizations and see what they come up with. And with all the money you just saved from not having a mission conference, they already have a budget!
Make the tough decisions.  Let's face it, some missionaries and some mission agencies and work are simply not effective.  This has nothing to do with age or gender.  Some of your most effective missionaries may be in the mid 80's or in their early teens. Really learn what your missionaries are doing and make decisions based on how God is or will be using them.  Funds are tough to find and can be even tougher to distribute wisely.  Yes, it is true that "if even one person is saved it will have been worth it," but more often than not, that phrase is pulled out to try and cover poor or lazy work. Here's a good litmus test, does it excite you to tell others why this missionary, that project, or that agency is a part of your church? Or an even better test, is it something you want to put your own personal money behind?  A humble heart searching for God's wisdom and direction is needed for these tough decisions.
What we have here, is a problem to communicate.  Finally, accept the responsibility that it is your job to effectively communicate your mission ministry to your congregation. It is your responsibility to find creative ways to promote them and their work to your congregation (see #3 above). Using todays' technology, "Mission moments" have never been easier.  A well done three-minute video or a live Skype chat on Sunday morning with a missionary on the field will make a far more lasting impression than a one week mission conference ever could.  When a missionary is in town, let your "mission promoters" find ways to plug him or her in to whatever is going on in your church.  You don't need to create something new.  Just plug them in.  These "moments" help the missionary and your congregation know they really are part of your church and ministry and will leave lasting impressions that build much needed enthusiasm and "buy in" from your congregation.
Are these five suggestions guaranteed to work?  Of course not. They are, after all, merely suggestions. Breathing new life into a stale or dying mission ministry is not easy, especially when "it's been done this way for the past 30 years!"  But I will say that if your parade of missionaries and display tables are the highlights of your mission week, serious changes are needed. If funds are declining, young people are sneaking out the side doors, and missionary-home-group-meeting-hosts are sweating it out, serious changes are needed. Change, we all know, is not easy.  So I suspect I will still have to be in someone's missionary parade, set up my "non-soliciting" booth no one will visit, and have my five minute "speed-dating" Sunday School class time. But I won't be happy about it.  In fact, I'll probably be dreaming about Steve Spielberg. ###