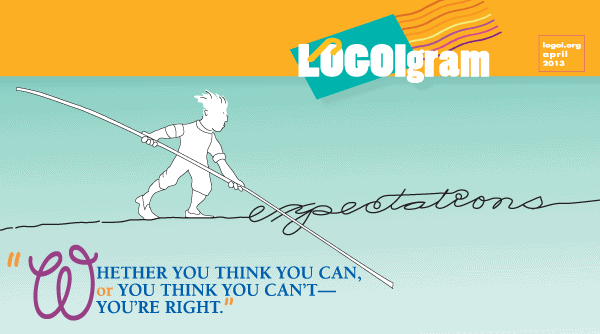 So stated the famous American industrialist, Henry Ford.  Of course, he also thought the Edsel was a good idea, so he wasn't right about everything.
I've been thinking much about expectations these days. My youngest son, you see, is a student-athlete at the University of Miami. He enrolled this past June with many ascribed "high expectations." And they weren't talking about his GPA.
I've yet to meet a parent whose hopes for his child is that he or she grows up to be a disappointment, so like other Dads, I have very high hopes and expectations for my kids, too.  Naturally, all three of my kids are pursuing completely different paths, but the expectations for each of them to have success in their chosen fields are very high.  None of my children, by the way, are named "Edsel."
The path our youngest son is taking, however, is a bit more public.  If one cares to, his success or failure on the ball field can be followed and pontificated upon from week to week. And I must say, I'm rather intrigued by the vast number of self-proclaimed "experts" who really seem to enjoy pontificating.
"Expectations have long been a topic of psychological research," says Jonah Lehrer in an article in the Boston Globe, "…but in recent years, scientists have been intensively studying how expectations shape our direct experience of the world, what we taste, feel, and hear."  The article goes on to explain, for example, that a generic drug—which has the exact same ingredients as the brand name—is often proven to be less effective merely because it costs less.  In other words, the expectation is that the less expensive drug can't possibly be as effective as the more expensive one.
"The human brain, research suggests, isn't built for objectivity," Lehrer explains.  "The brain is 'cooking the books,' adjusting its own inputs depending on what it expects."  Lehrer reports, "science suggests that, in important ways, people experience reality not as it is, but as they expect it to be."

CIENCE, IT WOULD SEEM, agrees with Henry Ford, "Whether you think you can, or you think you can't—you're right."
I thought about this after a particular game where David blasted a towering home run in the top of the eighth inning to tie the game.  It was a clutch hit that propelled the team to eventually win in eleven innings.  After the game, David confidently said, "I knew I was going to hit it out before I came up to bat." I mustered a deep and powerful theological response to my son's heroics by saying, "Wow!"
Hanging by my door in my office is one of my favorite Bible verses. It reads, Now glory be to God! By His mighty power at work within us, He is able to accomplish infinitely more than we would ever dare to ask or hope (Ephesians 3:20).  Don't you feel better just reading those powerful words?  Talk about expectations!
My Dad always had a special way of lifting my spirits.  Not so much by the powerful love he held for me (which was profound), but it was how he would always turn my thoughts Heavenward.  "Jesus sees you," he loved to say with a smile, "not for who you are right now, but for who you will become." (I was always waiting for him to say, "Of course, I see who you are right now, and buddy, you've got some work to do", but Dad never did.)  He would say those words and then let them sink in and look at me as if he could see a hint of what Jesus was seeing.
It was those moments I would once again say a deep and profound… "Wow!"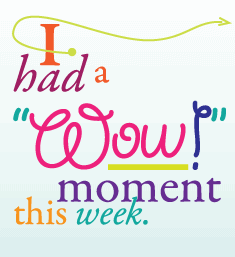 One of our key leaders in Cuba was able to visit us in our Miami office.  The flow of information in and out of Cuba can be rather slow or often cryptic so it's always wonderful when we can talk freely.  You would have seen my chin drop to the floor when he told us, "We have 9,000 Bible students in Cuba studying LOGOI's books and courses."
I tried to be cool and act like it was no big deal and totally expected, but the only sound that came from my mouth was my
favorite deep and profound theological term, "Wow!" And I thought of Ephesians 3:20… more than I could ever dare to ask or hope.
It is comforting to consider God knows exactly what He will make of us.  As my brother, Dan, explained to me, He didn't choose us because "we are some diamond-in-the-rough full of potential to do great things for God."  The truth is, God chose to set his love on us knowing full well all our sin and failures but decided to love us anyway. So, our expectation is to be confident that "He who began a good work in us will carry it on to completion until the day of Christ Jesus" (Philippians 1:6).  All we can say is, "Wow!"
I am grateful you are part of our ever expanding LOGOI family. Together, each with our individual parts, we get to sit back and watch God at work fulfilling His plans and expectations.  Usually, the best we can muster is a simple and profound, "Wow!"
Thank you for remembering LOGOI with your prayers and financial partnership.  We thank the Lord for you!  You should know these have been particularly lean days for our ministry in the donation department.  But we have high expectations. WOW!
Forever,
Ed Thompson
---